---
Status - Kersus - 04-09-2014

Soooo, just checking in to see what you all think. This is our home now. I am still looking to bring over some old posts but it's unfortunately a lot of work so it will take time. I'm also a little leery of making a mess.

How do we get our users back in here?


---
RE: Status - Oedipussy Rex - 04-09-2014

Punch and Pie


---
RE: Status - Kersus - 05-23-2014

When I started the original forum I was quite active in various forums that we drew people from. I'm really not anymore. This forum and it's accompanying facebook page are about all the forums and social media I like to deal with on a regular basis.


---
RE: Status - Kersus - 06-19-2014

So many amazing posts on the original forum and a few cool ones on the failed Vanilla experiment..... I will try to find a way to bring them back.


---
RE: Status - Kersus - 06-19-2014

I wonder if it's too late to restart a forum and that blogs are the current thing. I was looking at http://www.tenkarstavern.com/?m=1 and wondering if that's more like our future?

This site is easily turned into a blog and i've already talked to OR about that a bit. Each one of the core group could have their own blog and people can come comment on it. We can interact with each other via our combined blogs.

Any thoughts?


---
RE: Status - Kersus - 06-20-2014

Okay, I updated the parent page at http://www.furiouslyeclectic.com/ a bit.

rredmond is already registered there and I added OR.

Right now there are three roles for the main page: Administrator (Me), Blogger, and Commentator.

Everyone who wants to blog or commentate, just post here and let me know. I'll make your account and then you can request a password change and you'll be flying. I don't really want to allow open registrations at this point. Far too many spammers out there.

Truly, you can just have an account to comment on others, or you can blog about anything your heart desires.

On top of all that, if you already have a blog with RSS, RDF, or Atom feeds, I can add the feeds here with linkbacks to your blog. It would be cool if you'd do the same as well.

Now, with that said, if you know of any feeds you think would be a good addition here, let me know and we can bundle a pile of feeds so that this site can be a one-stop shop for some people.


---
RE: Status - Kersus - 06-21-2014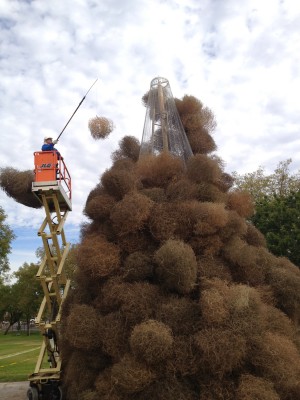 ---
RE: Status - Kersus - 07-14-2014

I miss you guys.
---
RE: Status - Kersus - 07-21-2014

Maybe we should just go back to tripleoakleaf.myfreeforum.org


---
RE: Status - trp - 07-24-2014

Do you have the e-mail addresses the regulars from there?


---